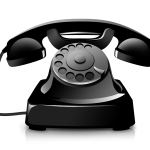 A little after five o'clock in the afternoon of August 15th, just a few days after mom died, attorney Steve Phillips returned my call. I explained to him the events of the last week and quickly gave him an overview of everything that has happened over the last nine months.
Mr. Phillips told me that he would be unavailable in the morning of the 16th but would call me as soon as he could after lunch, and that he would review kathiegagne.com that night.
We spoke for nineteen minutes.