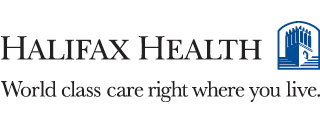 My sister and I had a forty-three minute conference call with doctors, nurses, discharge coordinators, and administrators at Halifax Hospital. Dr. Caliendo talked to me as if I was a dumb ten-year old and I felt insulted and embarrassed, at times in tears during the call. Less than six months later, my mother would be dead.
Here are my notes from the call:
0540 — I called Julie @ front desk to ask why I hadn't been called yet for scheduled 530 conference call; Julie said everyone was in the room, but there was no speakerphone available; [my sister] called me from her iPhone and we used its speakerphone for the call

Dr. Caliendo introduced everyone on the call:

Connie Wade & Marilyn – social workers
Chuck – Halifax Psychiatric Center administrator
Darlene – nurse manager

Marilyn lead the meeting, said point of meeting was to determine what to do next, when mom can be discharged
Marilyn asked me to go over my plan.
I explained about [my friend] and [her father], possibly getting mom into program at Emory, UF, or Mayo Clinic in Jacksonville; possibly getting her into assisted living facility in Sarasota area
Dr. Caliendo basically said I was dreaming; said it was "admirable" that I had such "grand plans", but mom no longer requires "acute care" and there's nothing more that can be done for her at Halifax Psychiatric Center; said mom has been thoroughly tested by a neurologist and internal medicine doctor
Said the basic diagnosis is simply "dementia", and only an autopsy can tell for sure what kind; said effectively Alzheimer's
said the programs I mentioned sounded good, but it would take too long to actually make any progress on moving her into one of those
Dr. Caliendo said maybe we need to think about "a Ford instead of a Cadillac"
said she needs assistance, but there's no reason for her to stay in acute care
said we need to look at family member being responsible; said maybe [my sister] could take care of her
Darlene asked about moving mom into a nursing home
Marilyn noted that she has no income or savings; I repeated her financial situation
Chuck asked why she wasn't receiving Medicaid
Marilyn explained about the $10k pension fund
Darlene said we need to "spend down" the $10k
Chuck said his father-in-law had the same problem
I talked for about five minutes about how stupid this all is.
Chuck repeated that we needed to "spend down" the $10k; everyone said "spending down" was a viable way to get authorized for Medicaid
[My sister] said she visited Emeritus and Grace Manor; spoke about rates and facilities
Chuck said $10k would cover a few months
we all discussed the tax penalties of early withdrawal of pension
I asked about deadline; Chuck said no deadline; we'll regroup on Friday to discuss
Check said he's willing to work with us
I asked about specific diagnosis; Dr. Caliendo said "dementia" and that's all
I asked if I could get copies of all her medical records; Dr. Caliendo said I was allowed to get all her medical records when she is discharged; but then noted that my role as her Guardian Advocate ends as soon as she is discharged (?!)
Dr. Caliendo said having Power of Attorney might not be enough to give me access to her medical records
Marilyn asked about sending referral materials to the two nursing homes; clarified that "referral materials" included all medical records
I said only if I could be given a copy at the same time
Chuck said they would work to find out if they're allowed to give them to me
I said it didn't make sense that they could fax everything to a 3rd party, complete stranger, but not to me, her son and Guardian Advocate
Dr. Caliendo said he would have everything sent to me — quick flip-flop!